Frinton Frames are proud to be involved with a number of Hollywood movies, and you'll see our period frames or antique frames in a number of big budget blockbusters.   But what you probably didn't know was that we can recreate these wonderful frames for display in your home, or even bring your own ideas and visions to life and create beautiful one of a kind movie frames for your home.
Many people have that one favourite piece that they may have seen in a movie and love, or in a book or magazine and are inspired to bring a little piece of that into their homes.   Take Disney's magic mirror as an example, and there's more on this below.  A beautiful frame, and magic in more ways than one.
We are often asked to make one of a kind custom pieces, so if you are looking for something a little different why not recreate your favourite piece from your favourite movie or book, or if you have a different unique vision in your head inspired by something you have seen or love, contact us and we can help bring your vision to life.
Bring Some Disney Into Your Home
Disney has been filling our hearts and homes with their magic for many decades.  But did you know that in many disney films there are various iconic frames used to bring that magic to life.
Aside from the beasts magic hand held mirror in Beauty And The Beast, the most iconic picture frame from a Disney film is the evil queens magic mirror featured in Snow White And The Seven Dwarfs.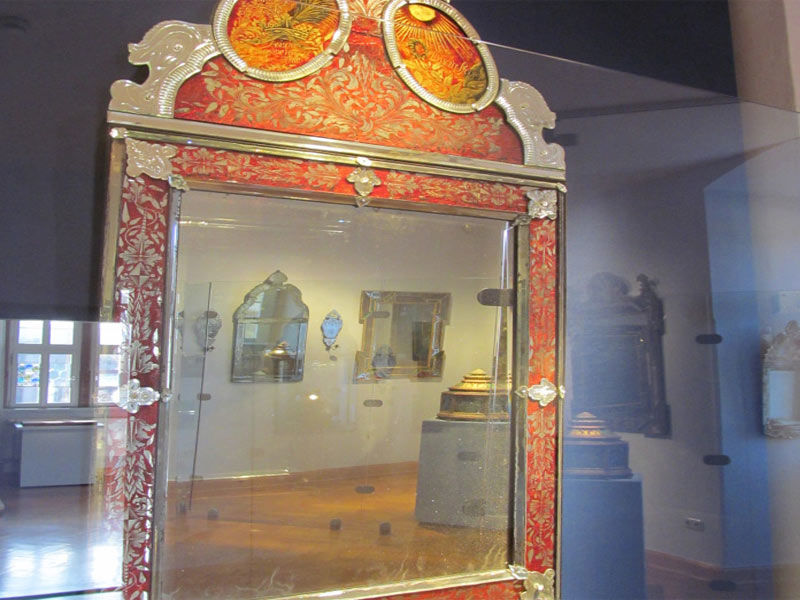 The Truth Behind The Mirror
The queens magic mirror and frame that we have all seen in Snow White is actually designed and based on a real "talking Mirror" that is currently displayed in the Spessart museum in Germany.
It is rumoured that the story of Snow White is influenced by Maria Sophia Margaretha Catherina von und zu Erthal, who was born in Lohr am Main in 1725.  After the death of her mother Sophia's father remarried and the new wife favoured the children from her previous marriage over Sophia.  The talking mirror was a gift from Sophia's dad.
Although looking slightly different to the Disney animated the mirror, the the iconic oval gold leaf antique design from the film Snow White is the design that is most popular and desired amongst many Disney lovers and non Disney lovers who are just looking for a focal point in their home.
Replica or Custom Made
There are many places online where you can get replicas made of the Magic Mirror, but they are all fairly small in size and generic in look and most of them are made from a metal or plastic material.
At Frinton frames we can custom make any frames so they are one of a kind but keeping the theming exact and copying a design or adapting the design with your own unique twist.
If you want that wow factor in your home custom made frames are definitely the way forward.  Using top quality materials and consulting with you step by step we can give you the frames that you are looking for.